For over 65 years, Mission Pharmacal Company has remained true to the commitment of its founder H.N. Walsdorf to provide the highest quality healthcare medications and treatments available. Mission Pharmacal manufactures a wide range of prescription medications and over-the-counter products in four expanding therapeutic areas of focus: women's health, urology, pediatric, and dermatology.

Concho Area Pharmacy Association Endowed Scholarship:
Pharmacists from San Angelo and other contributors created this endowment in 2013. The majority of the funds came from fundraisers and WTPA conventions that were held in San Angelo over the last 30 years. These funds were not benefitting anyone and it was decided to create a lasting legacy by creating this endowment to benefit pharmacy students who are interested in practicing in West Texas and particularly in San Angelo.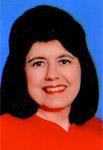 Roberta High R.Ph. Endowed Scholarships: One of these two endowed scholarships was established by the friends and family of Roberta after her untimely death in 1998. The other scholarship was created in Roberta's honor by her husband, Doyle. Roberta and Doyle, practiced pharmacy in Haskell, Texas for 29 years and were very active in the Big Country Pharmacy Association, WTPA, TPA, and NCPA. Roberta received the WTPA's "Heritage Award" in 1998 and was vice president of the Texas State Board of Pharmacy at the time of her death. While practicing in Haskell, over 35 young people choose pharmacy as their profession being encouraged and led by Roberta. With these scholarships, Roberta is still helping young people attend pharmacy school.

Lonnie Hollingsworth Endowed Scholarships: The Lonnie Hollingsworth Appreciation Scholarship was established and fully funded by the WTPA Board of Directions. In 2010, Lonnie created another endowed scholarship with his own funds. Lonnie has served as Secretary/Treasurer of WTPA for 33 years and has been a member of WTPA for over 50 years. He has served in all offices and has been a member of the Board for over 40 years. Lonnie states "I have received far more out of the work done for my pharmacy profession that I have given". Lonnie hopes this scholarship will result in helping a student become an involved pharmacist in West Texas for many years to come. Recipients receiving this scholarship should be honored to have been selected by Lonnie and his colleagues.

Lee Wehde R.Ph. Endowed Scholarships: One of these endowed scholarships was established in 2005 through generous donations by United Supermarkets and their employees, in honor of his numerous years of hard work and dedication to the company and the profession. This scholarship was one of the first endowed scholarships established at WTPA. In 2010, Lee created another endowed scholarship with his own funds. Each year WTPA will award two scholarships in Lee's honor. Lee has served his community and pharmacy throughout a long and varied career. He graduated from Southwestern Oklahoma State University in 1965. He has served as a community pharmacist, a teacher (Gerontology for three years at SWOSU), Director of Pharmacy for United Supermarkets, and in his retirement, a pharmacist at Lubbock State School. He continues to serve the advancement of pharmacy through his active membership in West Texas Pharmacy Association, Lubbock Area Pharmacy Association, Texs Pharmacy Association, National Asssociation of Chain Drug Stores and Texas Federation of Drug Stores. He has served as president of WTPA and LAPA and is a recipient of the WTPA's prestigious Heritage Award. Lee believes that the WTPA scholarship program is the best way to help young people who want to be pharmacists in West Texas. His hope is that these young pharmacists will be active in their professional pharmacy associations and give back to their profession through organizations like WTPA.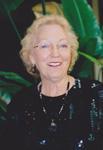 Martha Atkinson Endowed Scholarship: This scholarship was established in 2007 by Charles Atkinson and family in loving memory of Martha Atkinson, a long time member of WTPA. Martha served on the WTPA Board in almost every capacity including president. She also served on the Texas Pharmaceutical Association's Board and other councils in many capacities. She was named the 1991 Pharmacist of the Year by NARD (now known as NCPA - National Community Pharmacy Association). She was also a recipient of the WTPA Heritage Award. Martha fought politically for Pharmacy her entire professional life. It was her goal that the Pharmacists's view point be heard. It is hoped the recipients of this scholarship will never be afraid to speak out on behalf of Pharmacists everywhere.

Robert K. Stanley R. Ph. Memorial Scholarship: Established in 2007 by the WTPA board for past president Bob Stanley to honor his many years of service, hard work and dedication to WTPA. He was very active at WTPA helping with our continuing education programs. Even though Bob graduated from pharmacy school at the University of Oklahoma, there was never a doubt that he was a true West Texan. He loved WTPA and encouraged many young people to pursue pharmacy in West Texas. Any student being selected for this scholarship should consider it a tremendous honor.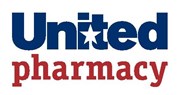 United Supermarkets Endowed Scholarship: As part of its longstanding philosophy of philanthropy, United Supermarkets established a West Texas Pharmacy Association Scholarship in 2008. United operates 44 pharmacies among its 50 stores across West Texas and the Dallas-Fort Worth Metroplex. The company believes in being proactive in fostering the growth and development of pharmacists in West Texas through participation in practice site locations for pharmacy students throughout the region. United also is committed to intership programs for pharmacy students, maintaining an active membership with the WTPA and enjoying a mutually beneficial alliance with the Colleges of Pharmacy in Texas. United is a 94-year old family-owned business now in its fifth generation of ownership.



American Pharmacies Endowed Scholarship:
American Pharmacies is a 100% member-owned independent pharmacy services group with industry-leading economics and advocacy. As the nation's fastest-growing independent group, we are fiercely committed to advancing and defending the business of independent pharmacy.
Our Mission
Our mission is to protect and promote the growth of independent community pharmacies by leveraging collective buying power, advocating beneficial legislation,
promoting common-sense regulation and maximizing the return on investment to stockholder members.

Bob & Tany Brown Endowed Scholarship: Established in 2009. Bob and Tany Brown met as pharmacy students at Southwestern Oklahoma State University. They married when Bob was a freshman and have now been partners in pharmacy and in life for over 50 years. During those years they have mentored many young people to become pharmacists and have "our kids" scattered all over Texas. They have been active in pharmacy organizations throughout their careers. Their daughter, Holly, and nephew, Jason Hollingworth, are involved in the management of their three pharmacies in Lubbock and Hale Center. This scholarship is given to encourage future pharmacists to stay in West Texas, get involved in pharmacy organizations, and make a difference in their World.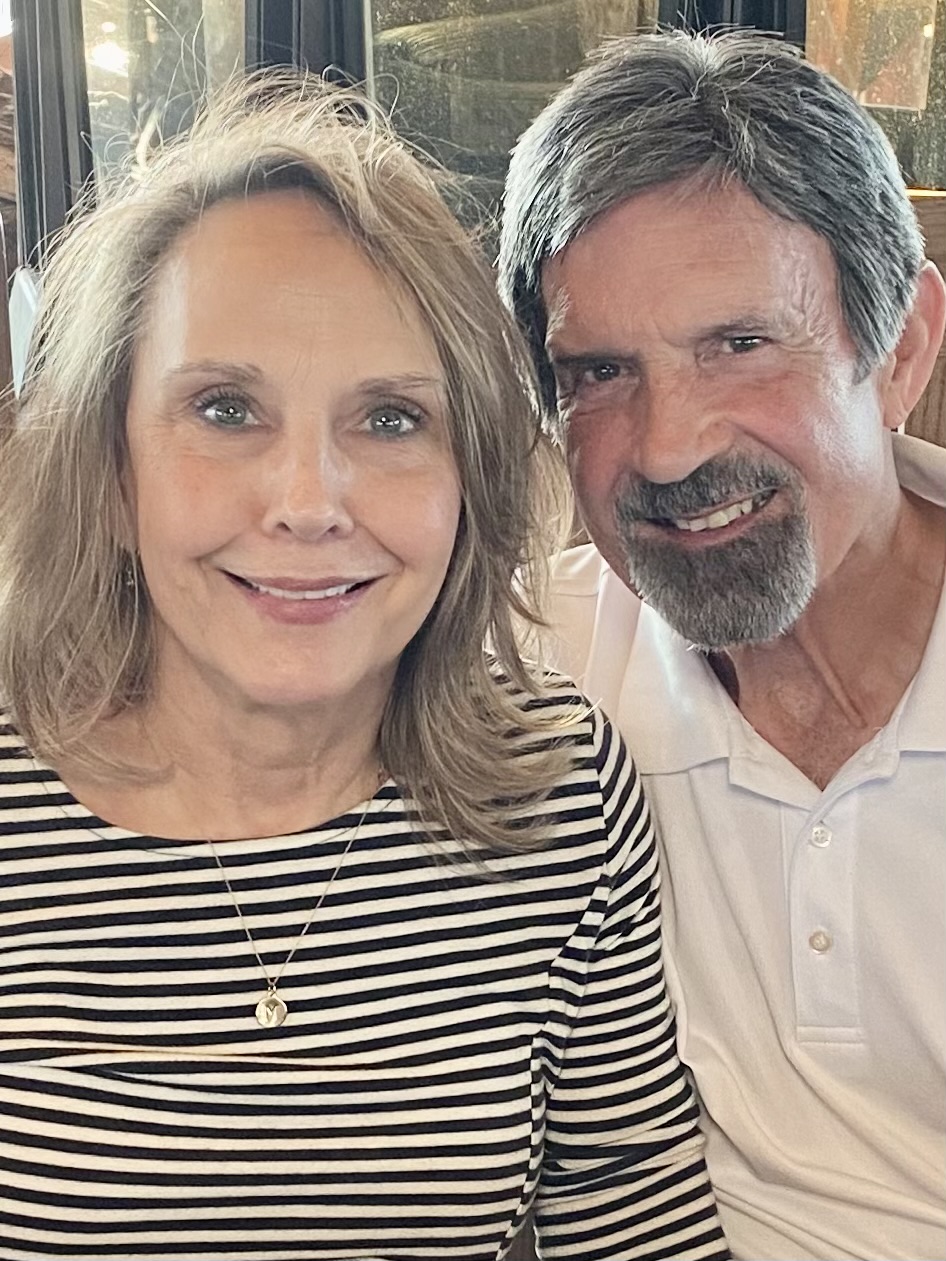 Eakman Family Endowed Scholarship: Established in 2009 by the Eakman family from San Angelo. The Eakman's are long time supporters of WTPA. H. D. (Chick) Eakman, R.Ph and son, Doug Eakman, R.Ph. have served WTPA in almost every capacity since the 1960's. Other long-time supporters of WTPA include family members, Ouida Eakman (in memoriam), Mary Eakman, R.Ph. and Blane Williams, R.Ph. The Eakman family encourages students to return to West Texas and support pharmacy in this part of the state. We hope each recipient of this award will also become a life long supporter of WTPA.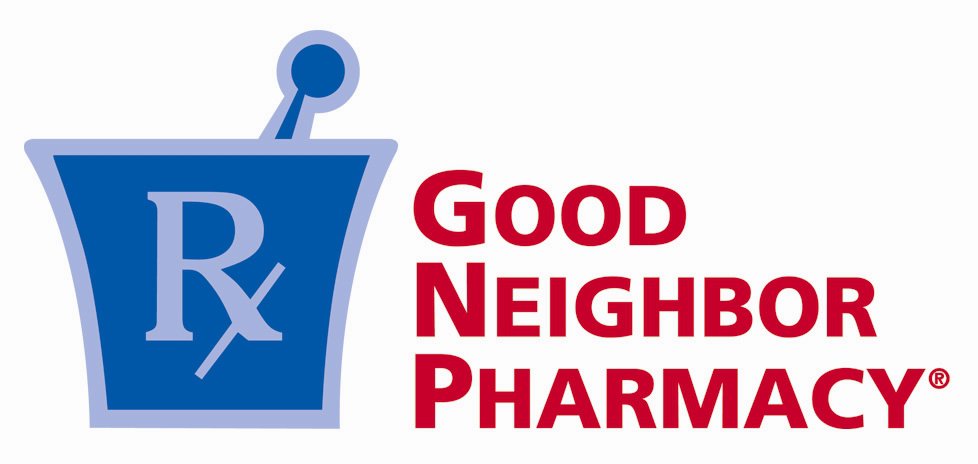 Good Neighbor Pharmacy Endowed Scholarship: Established 2009 by Good Neighbor Pharmacy/AmerisourceBergen, a national drug wholesale distribution company. Good Neighbor Pharmacy is proud to support the West Texas Pharmacy Association continuing efforts to provide scholarships for pharmacy students. Good Neighbor Pharmacy is comprised of over 3,800 independently owned/operated pharmacies collectively advertising as one under the Good Neighbor Pharmacy banner in the United States with over 350 in Texas.

Any recipient of this scholarship should be thankful for this company's generous support and should consider partnering with them upon graduation.
Wesley and Norma Robbins Endowed Scholarship: Established 2009 by family and friends of Wesley Murdoch Robbins and Norma Kenady Robbins. During their professional careers Wesley and Norma were employed at several West Texas pharmacies before purchasing and operating Anson Plaza Pharmacy and the Anson Clinic Pharmacy in Anson, Texas for over thirty years. Wesley passed away in 1995 and Norma continued to operate the Anson Plaza Pharmacy until she retired in August 2001. Both maintained memberships in the Big Country Pharmacy Association, West Texas Pharmacy Association, and Texas Pharmacy Association. Norma has continued her membership in these organizations. Wesley and Norma are a part of a family of pharmacists, many of them practicing in West Texas. Norma's parents were both pharmacists. In fact, Norma's mother was one of the first women licensed to practice pharmacy in the state of Texas. Norma's brother and two grandchildren are pharmacists. Norma now resides in Abilene and has been a registered pharmacist for over fifty years. Although now retired and no longer practicing, Norma remains committed to pharmacy and continues to promote pharmacy in West Texas.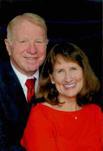 Doyle and Bettie High Scholarship Established in 2013 by Doyle & Bettie High of Austin. The pharmacy business has been a big part of life for the Doyle High family for the last 40 plus years, and Doyle and Bettie see this scholarship as a chance to give back to the profession that has been so good to them. Doyle has been very active in WTPA over the years and has been a pharmacy owner in West Texas since 1970. As partners in several pharmacies in the region, Doyle and Bettie see the value of independent pharmacies and the role they serve in their communities. It is their hope that the recipient of this scholarship will be involved in WTPA as well.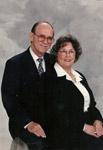 Lonnie and Nancy Hollingsworth Endowed Scholarship Established in 2012 by Lonnie and Nancy Hollingsworth who have lived and worked in West Texas for most of their 60 plus years of marriage and counting. Supporting students to achieve an education and professional status has been a lifetime avocation for Lonnie and Nancy. It is our hope that the recipients of this scholarship will pay it forward with scholarship support of their own and become a lifelong supporter of WTPA.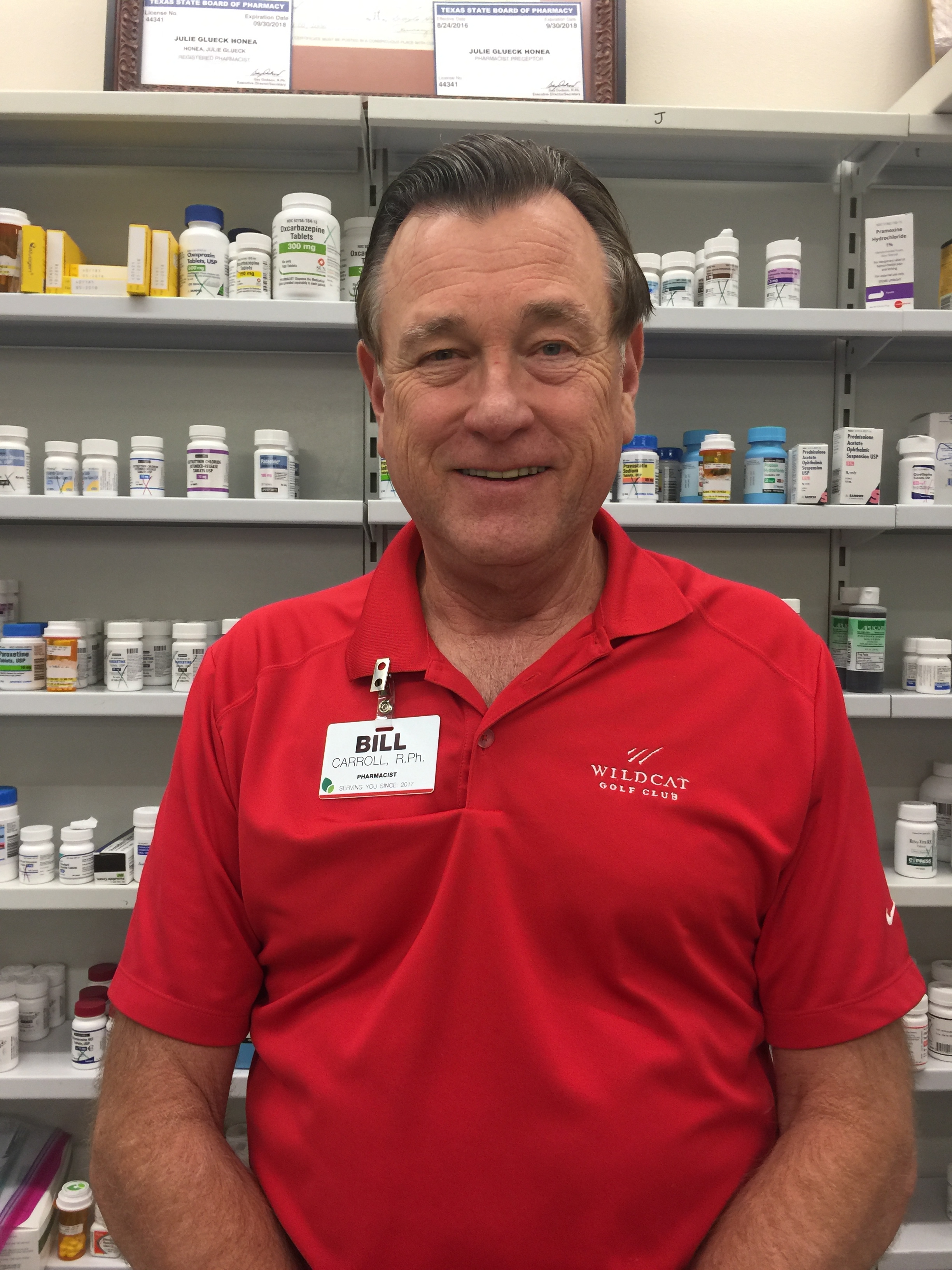 Friends of Bill Carroll Endowed Scholarship
Red Raider Leadership Endowed Scholarship
Priebe Family Pharmacy Endowed Scholarship
Everett A. Hodge Legacy Endowed Scholarship
This endowed scholarship was established in 2016 by Everett A. Hodge and Shanna Hodge Hamilton to give back to the pharmacy profession. Everett graduated from Texas Tech University in 1955 with a BS in Chemistry and Biology. He joined the Navy in 1955 and was stationed in San Diego and then Camp Pendleton in Ocean Side, CA serving his country for 4 years. Then, Everett went to the University of Texas and graduated with his BS in Pharmacy in 1965. Everett worked as a community pharmacist in Slaton from 1965-1967 at Eblen Pharmacy. He loved serving the community, so in 1967 Everett purchased Palace Drug Pharmacy located on Main Street in Denver City, Texas. The Palace Drug was a popular destination for meeting all the communities need for prescriptions, ice cream, sodas, gifts, health supplies, and jewelry/watch repairs. Everett was a pilar in the community and served on the Chamber of Commerce and Lions Club for many years. In December of 2010, Everett sold his pharmacy after serving the community for 43 years.
Texas State Board of Pharmacy recognized Everett in 2015 for 50 years of service. Everett joined West Texas Pharmacy Association in 1968, and in 2016 after 48 years of attending West Texas Pharmacy Association events, he led the way for he and his daughter Shanna to start the Family Legacy Scholarship in his name. That same year, unbeknownstto Everett, he was awarded the Heritage Award form West Texas Pharmacy Association for unwavering support to West Texas Pharmacy Association and the pharmacy profession. Everett loved the pharmacy profession so much that only a year into his retirement, he returned to work part time as a pharmacist. He continues to work part time to this day serving his community and doing the job he loves. Everett was the start of 3 generations of Pharmacist: daughter Shanna Hamilton graduate from SWOSU in 1993, granddaughter Elise Johnson graduate from TTUHSC in 2011, and granddaughter Ashlee Barrett graduate of SWOSU in 2019.

Chris & Helen Vines Memorial Scholarship
Chris Vines started pursuing his passion for pharmacy at a young age by working in the local drug store in his hometown of Erick, Oklahoma and later at Eton Drug in Weatherford, Oklahoma while attending pharmacy school there. He married his hometown sweetheart, Helen Ann Johnson, in 1954 and upon graduating with a B.S. in Pharmacy from Southwestern Oklahoma State University in 1956, he and Helen moved to Perryton, Texas. Initially, they expected to only live in Perryton for a few months to work temporarily for Charlie Pyles at Corner Drug & Jewelry, as Chris knew he would soon be deployed into the reserves in San Antonio. About a year later, Chris was sent to Camp Bullis in San Antonio while Helen stayed in Perryton with friends. As fate would have it, Helen soon learned she was pregnant with their firstborn, and he was subsequently allowed to return home early. Although they didn't originally expect to make Perryton their permanent home, they found it very welcoming and rewarding throughout their lives in this wonderful community.
Through the ensuing years, Chris and Helen became owners and operators of not only Corner Drug & Jewelry and Gibson's Discount Pharmacy in Perryton, but also several other apothecary type pharmacies in Booker, Texas, and in Guymon and Woodward, Oklahoma, totaling 13 in all. Helen not only worked in the flagship Corner Drug & Jewelry store, but also was the buyer at market for their growing gift and jewelry side of the business. She was actively involved in many business and community organizations throughout the years to further promote their business and to support mutual economic opportunities throughout the local area.
Additionally, Chris began an adjunctive career in 1962 with S&H Green Stamps Company. He helped organize and implement Independent Druggist Distributors in which he served the group as President to sell and distribute S&H Green Stamps to drug stores, grocery stores and gas stations throughout a multi-state area. Every week, he balanced his career between his pharmacy responsibilities and flying his plane to work with his S&H Green Stamp clients. Subsequently, Chris became national sales manager for S&H Green Stamps to further develop and strategically guide the national sales force. Chris enjoyed his affiliation with this Company for over 45 years.
Throughout his career, Chris was actively involved in supporting the pharmacy profession through his involvement in associations as well as mentoring students and pharmacists. In 1986, he was the first recipient of a new, national award given by Merck & Co., Inc. The Pharmacist Achievement Award honored his 30 years in the pharmacy business and recognized his local and national contributions to the profession. Chris and Helen were active members of the West Texas Pharmaceutical Association, greatly enjoying the camaraderie and lifelong friendships that were fostered. Chris served WTPA in many capacities including President, and Helen was active in the wives' organization. As a member of Texas Pharmaceutical Association, Chris served on the Texas Pharmacists Insurance Committee and House of Delegates, among other responsibilities. One of his passions and accomplishments was to help develop and establish the new Texas Tech pharmacy school based in Amarillo, Texas. He loved to mentor and encourage pharmacy students and assisted many with obtaining financial support. Chris was awarded the WTPA Heritage Award in 2017.
Locally, Chris and Helen each served as members and directors on the Perryton-Ochiltree Chamber of Commerce, with Helen serving a term as President as well. She was honored with the Chamber's distinguished Citizen of the Year Award in 1999. She was also the recipient of the Panhandle Area Golden Nail Award. Also, Helen served as President of the Pharmacy Wives Club, Jennie Junes Club and Newcomers Club. She loved to entertain and sing, including traveling with the Booker Bank Notes Chorus and playing roles in many plays and melodramas. In 2001, she was crowned Ms Senior Texas, earning her the opportunity to compete in the national pageant in Las Vegas, where she achieved a lifelong dream of singing on a Las Vegas stage. Helen finished in the top 15 contestants out of 47 entered. Chris actively served on the Ochiltree County Industrial Foundation, Southwest Cattleman's Credit Corporation and other various boards. He was a Mason and Shriner. Chris was involved in various oil field related ventures, became a licensed securities broker, worked in the financial services industry and was a GIA certified gemologist. He loved flying his private airplane and playing golf with his friends and family.
Of utmost importance to Chris and Helen were their family, daughters Melodee and Lisa, and grandchildren Camron, Collin, Sheridan and Colby. They were a loving, gracious and caring couple who left an incredible legacy for us to remember and to carry forward.
Through the perpetual endowment of this scholarship in honor of our beloved parents, we, Melodee and Lisa, are happy to provide monetary support in pursuit of one's pharmacy career and personal success.
Rediger Family Scholarship
Floyd (John) Rediger graduated from the University of Nebraska School of Pharmacy in 1939 in Lincoln, Nebraska. He moved to the Houston, Texas area due to his asthma. At the time he went to work for Walgreens where he met the love of his life, Nancy Holt. Soon after Floyd John Rediger went on to serve in the United States Navy Malaria Control in the Philippines during World War II. When the war was over, Floyd John Rediger returned home and moved his wife and son, John T Rediger to San Angelo, TX. He then returned to manage a Walgreens. Soon after, they had another child, Debroah Rediger. After a four year stay he decided to move to McCamy, TX for a partnership with Ed Halamicek with ECO drug. The stay in McCamy lasted about 6-7 years but he actually intended to settle. After his partner Ed was killed in a car accident, Floyd John Rediger moved his family to Pecos, TX to buy a store in 1954, which he named Redigers Pharmacy. In 1960, Floyd and Nancy built a new and much bigger building with a better location. Redigers Pharamcy continued to thrive with the help of John T. Rediger. In 1976, the store was enlarged to serve not only the drug store, but also had a Hallmark and gift area. Nancy Rediger had a wonderful talent of gift wrapping and soon became very well know for it. Redigers Pharmacy was well known for its excellence in customer service and quality prescriptions, Hallmark cards and gifts.
In 1987, Floyd John Rediger sold Redigers Pharmacy to son John T. Rediger. John T. Rediger R.Ph. Compounding pharmacist operated Redigers Pharmacy until 2013. John did a large amount of compounding for doctors and hospitals. He compounded TPN, sterile hormones and injectable compounds. John also specialized in immunizations and diabetes. He had a diabetic shop in the store where diabetics could go in and get all their necessities.
John T. Rediger attributes his love of pharmacy to his Father, Floyd John Reidger.