For over 65 years, Mission Pharmacal Company has remained true to the commitment of its founder H.N. Walsdorf to provide the highest quality healthcare medications and treatments available. Mission Pharmacal manufactures a wide range of prescription medications and over-the-counter products in four expanding therapeutic areas of focus: women's health, urology, pediatric, and dermatology.

CONCHO AREA PHARMACY ASSOCIATION ENDOWED SCHOLARSHIP

Pharmacists from San Angelo and other contributors created this endowment in 2013. The majority of the funds came from fundraisers and WTPA conventions that were held in San Angelo over the last 30 years. These funds were not benefitting anyone and it was decided to create a lasting legacy by creating this endowment to benefit pharmacy students who are interested in practicing in West Texas and particularly in San Angelo.
---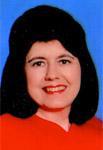 Roberta High R.Ph. Endowed Scholarships: One of these two endowed scholarships was established by the friends and family of Roberta after her untimely death in 1998. The other scholarship was created in Roberta's honor by her husband, Doyle. Roberta and Doyle, practiced pharmacy in Haskell, Texas for 29 years and were very active in the Big Country Pharmacy Association, WTPA, TPA, and NCPA. Roberta received the WTPA's "Heritage Award" in 1998 and was vice president of the Texas State Board of Pharmacy at the time of her death. While practicing in Haskell, over 35 young people choose pharmacy as their profession being encouraged and led by Roberta. With these scholarships, Roberta is still helping young people attend pharmacy school.



Lonnie Hollingsworth Endowed Scholarships: The Lonnie Hollingsworth Appreciation Scholarship was established and fully funded by the WTPA Board of Directions. In 2010, Lonnie created another endowed scholarship with his own funds. Lonnie has served as Secretary/Treasurer of WTPA for 33 years and has been a member of WTPA for over 50 years. He has served in all offices and has been a member of the Board for over 40 years. Lonnie states "I have received far more out of the work done for my pharmacy profession that I have given". Lonnie hopes this scholarship will result in helping a student become an involved pharmacist in West Texas for many years to come. Recipients receiving this scholarship should be honored to have been selected by Lonnie and his colleagues.



Lee Wehde R.Ph. Endowed Scholarships: One of these endowed scholarships was established in 2005 through generous donations by United Supermarkets and their employees, in honor of his numerous years of hard work and dedication to the company and the profession. This scholarship was one of the first endowed scholarships established at WTPA. In 2010, Lee created another endowed scholarship with his own funds. Each year WTPA will award two scholarships in Lee's honor. Lee has served his community and pharmacy throughout a long and varied career. He graduated from Southwestern Oklahoma State University in 1965. He has served as a community pharmacist, a teacher (Gerontology for three years at SWOSU), Director of Pharmacy for United Supermarkets, and in his retirement, a pharmacist at Lubbock State School. He continues to serve the advancement of pharmacy through his active membership in West Texas Pharmacy Association, Lubbock Area Pharmacy Association, Texs Pharmacy Association, National Asssociation of Chain Drug Stores and Texas Federation of Drug Stores. He has served as president of WTPA and LAPA and is a recipient of the WTPA's prestigious Heritage Award. Lee believes that the WTPA scholarship program is the best way to help young people who want to be pharmacists in West Texas. His hope is that these young pharmacists will be active in their professional pharmacy associations and give back to their profession through organizations like WTPA.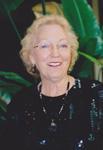 Martha Atkinson Endowed Scholarship: This scholarship was established in 2007 by Charles Atkinson and family in loving memory of Martha Atkinson, a long time member of WTPA. Martha served on the WTPA Board in almost every capacity including president. She also served on the Texas Pharmaceutical Association's Board and other councils in many capacities. She was named the 1991 Pharmacist of the Year by NARD (now known as NCPA - National Community Pharmacy Association). She was also a recipient of the WTPA Heritage Award. Martha fought politically for Pharmacy her entire professional life. It was her goal that the Pharmacists's view point be heard. It is hoped the recipients of this scholarship will never be afraid to speak out on behalf of Pharmacists everywhere.



Robert K. Stanley R. Ph. Memorial Scholarship: Established in 2007 by the WTPA board for past president Bob Stanley to honor his many years of service, hard work and dedication to WTPA. He was very active at WTPA helping with our continuing education programs. Even though Bob graduated from pharmacy school at the University of Oklahoma, there was never a doubt that he was a true West Texan. He loved WTPA and encouraged many young people to pursue pharmacy in West Texas. Any student being selected for this scholarship should consider it a tremendous honor.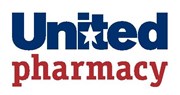 United Supermarkets Endowed Scholarship: As part of its longstanding philosophy of philanthropy, United Supermarkets established a West Texas Pharmacy Association Scholarship in 2008. United operates 44 pharmacies among its 50 stores across West Texas and the Dallas-Fort Worth Metroplex. The company believes in being proactive in fostering the growth and development of pharmacists in West Texas through participation in practice site locations for pharmacy students throughout the region. United also is committed to intership programs for pharmacy students, maintaining an active membership with the WTPA and enjoying a mutually beneficial alliance with the Colleges of Pharmacy in Texas. United is a 94-year old family-owned business now in its fifth generation of ownership.



Bob & Tany Brown Endowed Scholarship: Established in 2009. Bob and Tany Brown met as pharmacy students at Southwestern Oklahoma State University. They married when Bob was a freshman and have now been partners in pharmacy and in life for over 50 years. During those years they have mentored many young people to become pharmacists and have "our kids" scattered all over Texas. They have been active in pharmacy organizations throughout their careers. Their daughter, Holly, and nephew, Jason Hollingworth, are involved in the management of their three pharmacies in Lubbock and Hale Center. This scholarship is given to encourage future pharmacists to stay in West Texas, get involved in pharmacy organizations, and make a difference in their World.



Eakman Family Endowed Scholarship: Established in 2009 by the Eakman family from San Angelo. The Eakman's are long time supporters of WTPA. H. D. (Chick) Eakman, R.Ph and son, Doug Eakman, R.Ph. have served WTPA in almost every capacity since the 1960's. Other long-time supporters of WTPA include family members, Ouida Eakman (in memoriam), Mary Eakman, R.Ph. and Blane Williams, R.Ph. The Eakman family encourages students to return to West Texas and support pharmacy in this part of the state. We hope each recipient of this award will also become a life long supporter of WTPA.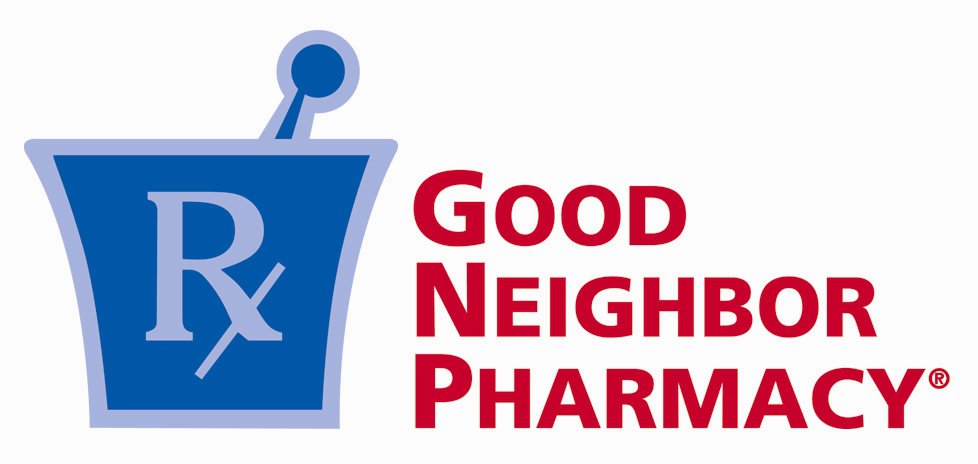 Good Neighbor Pharmacy Endowed Scholarship: Established 2009 by Good Neighbor Pharmacy/AmerisourceBergen, a national drug wholesale distribution company. Good Neighbor Pharmacy is proud to support the West Texas Pharmacy Association continuing efforts to provide scholarhips for pharmacy students. Good Neighbor Pharmacy is comprised of over 3,800 independently owned/operated pharmacies collectively advertising as one under the Good Neighbor Pharmacy banner in the United States with over 350 in Texas.

Any recipient of this scholarship should be thankful for this company's generous support and should consider partnering with them upon graduation.


Wesley and Norma Robbins Endowed Scholarship: Established 2009 by family and friends of Wesley Murdoch Robbins and Norma Kenady Robbins. During their professional careers Wesley and Norma were employed at several West Texas pharmacies before purchasing and operating Anson Plaza Pharmacy and the Anson Clinic Pharmacy in Anson, Texas for over thirty years. Wesley passed away in 1995 and Norma continued to operate the Anson Plaza Pharmacy until she retired in August 2001. Both maintained memberships in the Big Country Pharmacy Association, West Texas Pharmacy Association, and Texas Pharmacy Association. Norma has continued her membership in these organizations. Wesley and Norma are a part of a family of pharmacists, many of them practicing in West Texas. Norma's parents were both pharmacists. In fact, Norma's mother was one of the first women licensed to practice pharmacy in the state of Texas. Norma's brother and two grandchildren are pharmacists. Norma now resides in Abilene and has been a registered pharmacist for over fifty years. Although now retired and no longer practicing, Norma remains committed to pharmacy and continues to promote pharmacy in West Texas.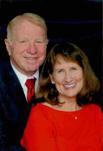 Doyle and Bettie High Scholarship Established in 2013 by Doyle & Bettie High of Austin. The pharmacy business has been a big part of life for the Doyle High family for the last 40 plus years, and Doyle and Bettie see this scholarship as a chance to give back to the profession that has been so good to them. Doyle has been very active in WTPA over the years and has been a pharmacy owner in West Texas since 1970. As partners in several pharmacies in the region, Doyle and Bettie see the value of independent pharmacies and the role they serve in their communities. It is their hope that the recipient of this scholarship will be involved in WTPA as well.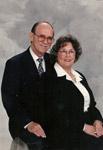 Lonnie and Nancy Hollingsworth Endowed Scholarship Established in 2012 by Lonnie and Nancy Hollingsworth who have lived and worked in West Texas for most of their 60 plus years of marriage and counting. Supporting students to achieve an education and professional status has been a lifetime avocation for Lonnie and Nancy. It is our hope that the recipients of this scholarship will pay it forward with scholarship support of their own and become a lifelong supporter of WTPA.