2017 Heritage Award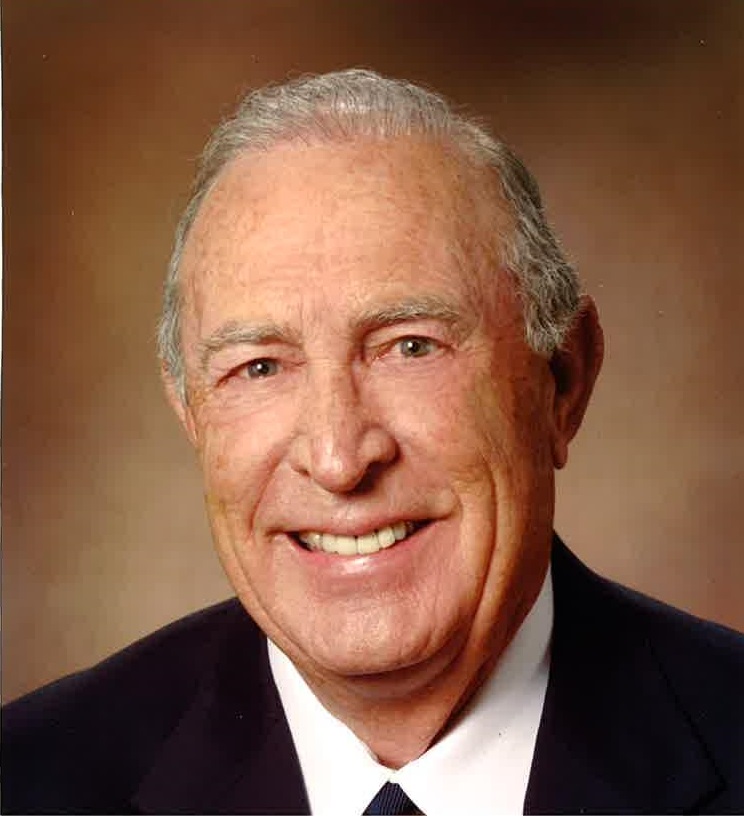 Edwin Christopher Vines (E. C. "Chris" Vines)


Chris Vines started pursuing his passion for pharmacy at a young age by working in the local drug store in his hometown of Erick, Oklahoma and later at Eton Drug in Weatherford, Oklahoma while attending pharmacy school there. Upon graduating with a B.S. in Pharmacy from Southwestern Oklahoma State University in 1956, he and his wife Helen relocated to Perryton, Texas to work temporarily for Charlie Pyles at Corner Drug & Jewelry as he knew he would soon be deployed into the reserves in San Antonio. About a year later, Chris was sent to Camp Bullis in San Antonio while Helen stayed in Perryton with friends. As fate would have it, Helen soon learned she was pregnant with their firstborn, and he was subsequently allowed to return home early. Although they didn't expect to make Perryton their permanent home, they found it very welcoming and rewarding throughout their lives in this wonderful community.
Through the ensuing years, Chris became owner and operator of not only Corner Drug & Jewelry and Gibson's Discount Pharmacy in Perryton, but also several other apothecary type pharmacies in Booker, Texas, and in Guymon and Woodward, Oklahoma, totaling 13 in all. Additionally, he began an adjunctive career in 1962 with S&H Green Stamps Company. He helped organize and implement Independent Druggist Distributors in which he served the group as President to sell and distribute S&H Green Stamps to drug stores, grocery stores and gas stations throughout a multi-state area. Every week, he balanced his career between his pharmacy work and flying his plane to work with his S&H Green Stamp clients. Subsequently, Chris became national sales manager for S&H Green Stamps to further develop and strategically guide the national sales force. Chris enjoyed his affiliation with this Company for over 45 years.
Throughout his career, Chris was actively involved in supporting the pharmacy profession through his involvement in associations as well as mentoring students and pharmacists. In 1986, he was the first recipient nationally of a new award given by Merck & Co., Inc. The Pharmacist Achievement Award honored his 30 years in the pharmacy business and recognized his local and national contributions to the profession. He was a member of the West Texas Pharmaceutical Association, serving in many capacities including President. As a member of Texas Pharmaceutical Association, he served on the Texas Pharmacists Insurance committee and House of Delegates, among other responsibilities. One of his passions and accomplishments was to help develop and establish the new Texas Tech pharmacy school based in Amarillo, Texas. He loved to mentor and encourage pharmacy students and assisted many with obtaining financial support.
Locally, he served as a member and director of the Perryton-Ochiltree Chamber of Commerce, Ochiltree County Industrial Foundation, Southwest Cattleman's Credit Corporation and other various boards. He was a Mason and Shriner. Chris was involved in various oil field related ventures, became a licensed securities broker, worked in the financial services industry and was a GIA certified gemologist. He loved flying his private airplane and playing golf with his friends.
Of utmost importance to Chris was his family, wife Helen, daughters Melodee and Lisa and grandchildren Camron, Collin, Sheridan and Colby. He was a loving, gracious and caring person. Although he is sorely missed, he left an incredible legacy for us to remember him by and to carry forward.